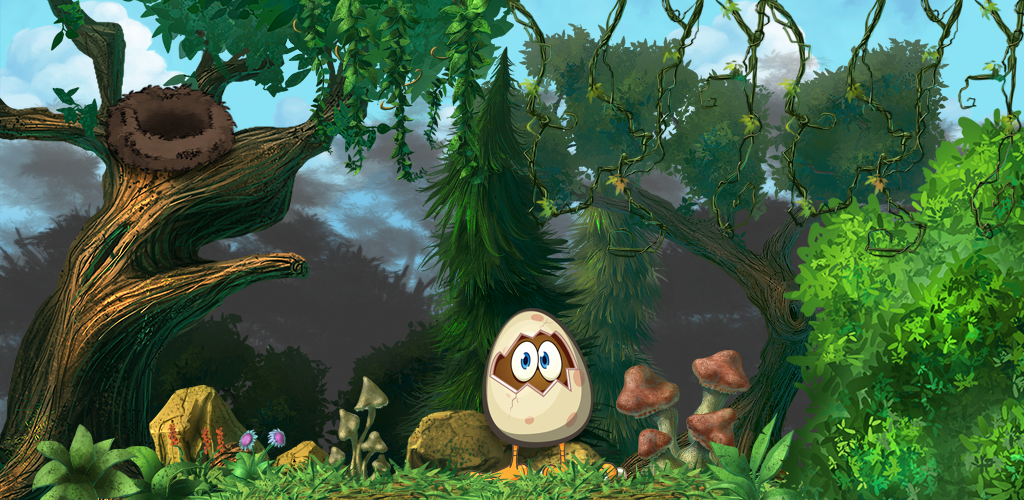 Save Egg. A new era clicker
A downloadable game for Android
We are opening a new era of games for children and adults, this clicker helps pass the time. The task of the game - to return the egg back to the nest constantly pressing on the screen. To save the egg you'll have to carry dizzying stunts, dodging collisions. Amazing time killer!
Egg - it's your character, it fell out of the nest, or maybe someone has dropped it, it does not matter, you must feel the desire to help him to return.
BEAUTIFUL LEVELS
The game has four stages, each containing about a dozen locations of different complexity. You will be able to visit the fairy forest and to see the deep caves or winter landscapes. Go through all the stages to achieve excellence and to discover the secret that awaits everyone who has patience.
WEATHER
Rain, snow and even a hurricane will affect to your gameplay. Weather conditions will vary throughout the gameplay. Locations are also will affect to them. Be careful, the egg can blow away by wind!
OBSTACLES
Everyone knows that eggs are very fragile. Trees, rocks, branches and falling cones are your enemies in the game. Just avoid them to reach your goal.
IN-GAME SHOPPING
With us, you can make purchases through the store. Everyone gets everything needed for to go on the rescue operation. Playing game levels collect items. They give you a lot of coins and another gifts. Coins can be used at the store.
GIFTS FOR YOU
Get gift from us. Look for gift boxes or complete the levels with three stars, and you get something that is not always possible to find or buy in the store
GAME ACHIEVEMENTS
Compete with other players. Achieve first place and earn achievement cards, gifts and more. Become the best among players.
Thus, the "Save the Egg" is a game clicker for everyday, anywhere, anytime. Children will love it and adults will find it funny
Also available on